Description
Hey! Get this rad bundle for only $30!
Included: Submissive Snow White T-Shirt / Enamel Pin / I Want You Koozie
This is a presale so orders are likely to go out in 2 weeks! thank you!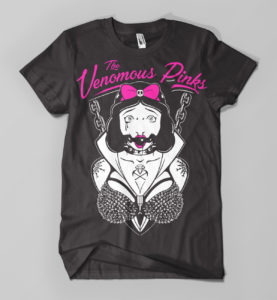 NOTE ABOUT SHIPPING: (We don't control their prices, we ship first class mail and the POST OFFICE prices are crap. If you buy more than one item we eat some of the shipping prices. We do what we can as an indie band and do dread charging what it costs. So thank you and we will make sure to include extra stickers and other stuff laying around to make it worth your price and wait. Thank you from all of us!!!